No More Active Manuka Honey Confusion...
Active manuka honey... has measurable antibacterial activity that is above and beyond the normal hydrogen peroxide properties of any honey. This activity is called non-peroxide activity or NPA.
It can be very confusing trying to understand all of the information out there on manuka honey and I hope to boil it all down to the most important details.
If you are joining us from manuka honey... you have already learned about the first thing you should know to understanding this unique honey. If not, check out the basics at manuka honey and then continue back here...
...it will all make more sense and I'll bee here when you get back!
---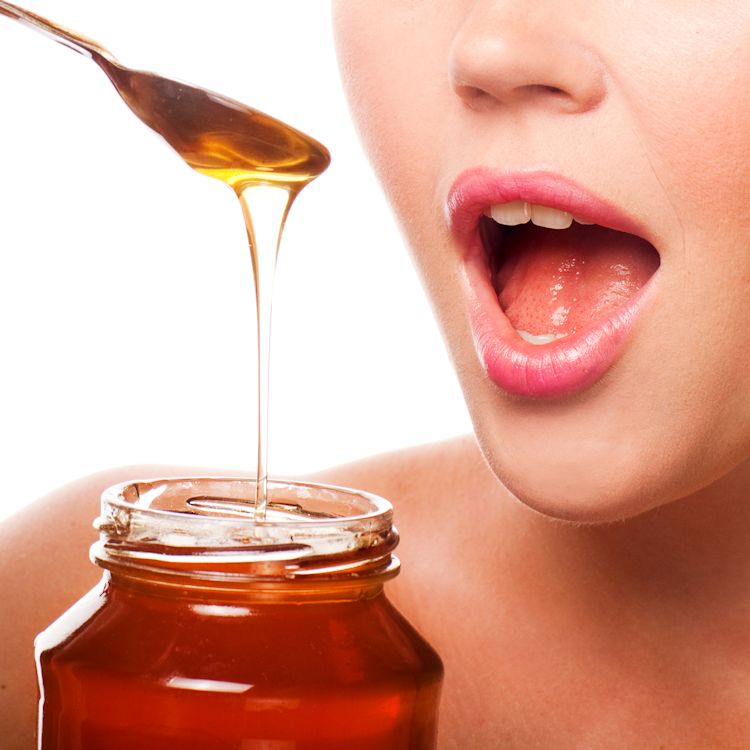 ...and picking up from Manuka Honey.
The concept of active manuka honey evolved naturally from the benefits that people using this honey began to identify.
There was no question... many times using this honey in wounds such as cuts and burns resulted in phenomenal healing and regeneration. However in these early stages of discovery there was no scientific data to quantify or qualify the health potential of this honey!
No industry standard for manuka honey became a real problem...
With no defined standard you could find honey on the market claiming active manuka status but the claim really didn't have to mean anything. Anyone could call any honey active and the consumer would have no way be sure he knew what he was getting before he bought it.
Even for the beekeepers that were trying to do right... finding new sources of active honey was a long trial and error process with no sure way to know the actual activity of the final product.
The first solution to this problem...
... arrived In 1981 with Dr. Peter Molan, Associate Professor in Biochemistry at Waikato University. His studies began scientifically confirming what many beekeepers and consumers had known for years. He confirmed that certain strains of the manuka variety exhibited various levels of antiseptic and antibacterial activity. This activity was naturally occurring and powerful... above and beyond the peroxide activity of honey in general. It was discovered that this non-peroxide antibacterial activity (NPA)... set manuka honey apart from other honey but it was not even found in ALL manuka honey.
There was a huge industry need to have a way that a specific honey's NPA properties could be scientifically measured and defined. Dr. Molan established the Unique Manuka Factor (UMF) as a way to scientifically test and label the strength of any active manuka honey. This testing was a measure of the effect a given honey had on bacteria using a rating equal to the phenol standard.
Therefore a Unique Manuka Factor of 5 was equal to the same non-peroxide antibacterial activity (NPA) as a 5% phenol solution. This was a one to one ratio with the effectiveness of phenol, a common disinfectant.
Years later another solution emerged...
Following years of the industry using this new standard, there arose a fair amount of controversy over the methods of the UMF testing procedure and in 2006 the actual active compound that caused the non-peroxide activity (NPA) was identified and it came with another defining measure. This compound is methylglyoxal and it is measured in milligrams per kilogram of honey. The resulting methylglyoxal (MGO) value has become another way to identify the NPA strength of antibacterial activity in honey.
Now lets throw in yet another acronym and the confusion soars...
The antibacterial effectiveness of active manuka honey will change over time and it was discovered that the NPA of this active honey will actual increase with age.
You will notice that honey will be labeled MGO 550+ or UMF 15+. The reason for the plus is that the NPA level will have increased since the honey was tested, packaged, and labeled.
It has been determined that dihydroxyacetone (DHA) is a precursor for methyglyoxal (MGO) and it is possible to predict the future NPA by measuring the DHA in honey.
So what's the big deal about UMF and MGO anyway...
OK, so what do you really need to know? It is important to note that most of the controversy has come from producers providing honey and not from consumers.
Here is the key... UMF is a measure of the resulting action of the MGO. They are not measuring the exact same thing but they are representing the exact same results... for all practical purposes.
Try this exercise for clarity if it still isn't making sense...
Let's say that we are analyzing a small jet of water. Everyone wants to know how effective it is at cleaning dirt off of a plate.
One person decides to measure this by using a dirty plate and seeing how quickly the water jet removes a certain amount of dirt. They are looking at the actual resulting ability of the stream of water... kind of like UMF is measuring the actual result of antibacterial activity. Is it an effective measure of potential results?...Sure it is!
Now let's say that another person comes along and decides it is more important to measures the pressure that is causing water jet. They discover more pressure removes more dirt. This is a measure of what is causing the water to be able to remove dirt... kind of like MGO is a measure of the compound that causes antibacterial activity. Is it an effective measure of potential results?...Sure it is!
Changing the measure does not change the nature of the water jet. Does changing the measure between MGO and UMF change the nature of the honey? Absolutely NO!
Here is my advice...
Don't get caught up in what very well could be a marketing battle between the MGO's and UMF's. These are the two primary NPA indicators you will find in the active manuka honey market and are both effective guides for you to use. That is all they are though...guides to enhance your honey experience.
Essential questions I recommend you ask yourself...
---
Does the label have any kind of active manuka rating?
If there is no active claim on the label then you must conclude that this manuka honey has not been tested or verified to contain any level of NPA.
Does the label make it clear that the rating includes only NPA or total activity?
If the label includes UMF or MGO then the following number is a measure of the antibacterial activity that active manuka honey provides above and beyond all kinds of honey. Don't be fooled by a total activity number because it doesn't give you enough information. If nothing is mentioned about NPA, UMF, or MGO the number is probably including total activity.
For example... you have one honey that is labeled UMF 15+ and a second honey that is labeled just 15+ or Total Activity 15+. Are these two honeys equal?... definitely not! The second honey label is including antibacterial activity from peroxide action and this honeys comparative UMF value may be only around 5+, not enough to make it significantly more effective than other honeys. Don't pay extra for this!
Is the number large in comparison to others on the market?
It is the number that is really important! Look around some... you can pretty quickly establish an idea of the range in scale for either UMF or MGO. You can then see how the honey you are considering compares. A number on the higher end of the scale means that it has a higher level of antiseptic and antibacterial activity... a lower number means a lower level of activity.
Here is a very useful tool to convert UMF to MGO and vice versa... making it easier to compare honeys with different labels.
If all else fails ask this...
Can the producer verify it has been tested by an independent laboratory?
If you still have a question on the honey you are about to purchase and have an opportunity to talk to the honey producers or better yet the beekeepers...do it! You may have to call someone but they should be able to give you an idea of whether their business is honest and trying to provide you a good product or not by their willingness to answer your questions.
And most recently... Super Manuka Honey.
In recent years an organization has discovered a strain of manuka in Berringa, Australia that produces honey with very high levels of NPA. They are calling it Berringa Super Manuka Honey and they have been able to produce the strongest known NPA honey... measuring in at MGO 1750. Previously MGO 550 was on the higher end of what was available.
Some believe that for general use this high level of NPA is unnecessary and a medium range is more preferable. It will not hurt to try it though if you have an especially tough condition you are trying to improve.
What things can this honey really help me with?
Today... you will find research and confirming testimonies that active manuka honey is helpful in healing and curing the following kinds of ailments:
Tonsillitis
Cough, Cold, Flu
Wound Care
Stomach Ulcers
Ulcerative Colitis
Acid Reflux
Irritable Bowel Syndrome
Skincare
Oral Health
A bit of a conclusion...
Remember this when purchasing a jar of manuka honey... it is first important to know if the honey is active or not. Only after knowing that then get a general idea of its tested strength by looking at the number. This two-step process will get you what you want most of the time. Don't get confused by all the clutter of acronyms and industry trademarks.
---
Have a Great Manuka Honey Health Story?
Do you have a great story about how manuka honey has improved your life? Share it!
Honey

›
Good Honey Plants
› Active Manuka Honey
Return From Active Manuka Honey To Honey Plants
---
Honey

›
Manuka Honey
› Active Manuka Honey